Side Menu:
First Officer Murdoch
William Murdoch's Widow: Ada Murdoch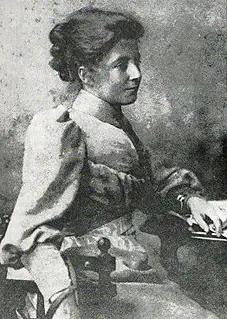 Ada Florence Banks, born on the 28th of December 1873, met William Murdoch on board the Runic in a voyage that commenced the 12th February, 1903 when she was a 29 year old New Zealand school teacher. She had joined the vessel in Sydney, Australia on the return leg to Europe. (13.) Ada was "by many accounts a beautiful and very lively woman, and they soon began long-distance correspondence". (1.). She had two sisters, Charlotte and Laura.
According to researcher Ashleigh Luschei, "growing up in Christchurch, Ada belonged to a family with relatively progressive politics for the 1890s. In 1892, her mother and elder sisters over 21 signed a women's petition for suffrage -- one of a series of petitions that in the following year granted all women in the country the right to vote in parliamentary elections, making New Zealand the first self-governing country in the world to do so."
On the 2nd of September 1907, William (aged 34) and Ada (33) were married at St. Denys Church and after a short honeymoon they settled in Southampton, residing at 94 Belmont Road, Portswood. (1.)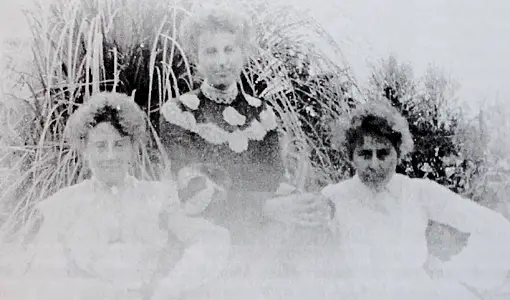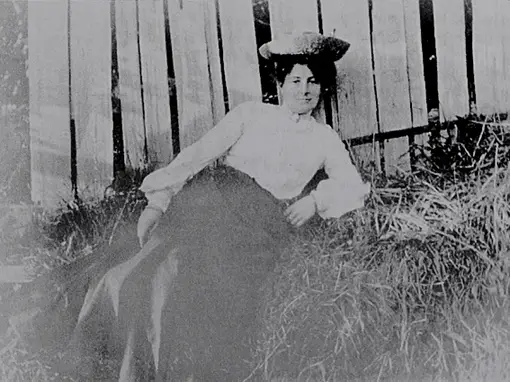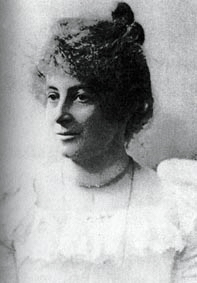 William, who she likely referred to as "Will" affectionately referred to her as "Aid". She visited him aboard Titanic on April 8th, 1912. While William was writing a letter to his sister Peg, she was taken on a tour of the ship by one of the other officers. After his departure aboard Titanic William mentioned that he "left Ada quite well yesterday morning" in a letter to his parents on April 11th (for more on his letters refer here).
The news of his death must have had a profound effect on Ada. Lightoller wrote at least two letters to her expressing his sorrow. The second letter was co-signed by the other surviving officers and expressed "deep sympathy in this, your awful loss. Words cannot convey our feelings, - much less a letter." The letter also served to "refute the reports that were spread in the newspapers" as Lightoller described the last time he saw William "working hard, personally assisting, overhauling the forward boat's fall." He insisted that "other reports as to the ending are absolutely false. Mr. Murdoch died like a man, doing his duty." This indicated that Ada was clearly aware of the reports of a shooting and possible suicide. The letter ended with: "Call on us without hesitation for anything we can do for you." (1.)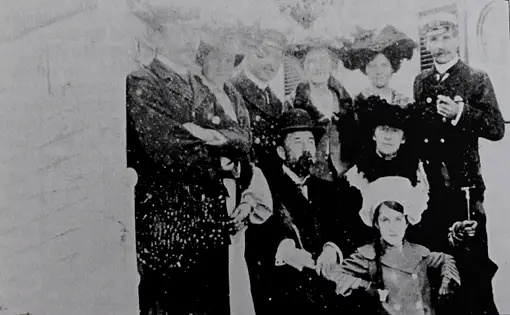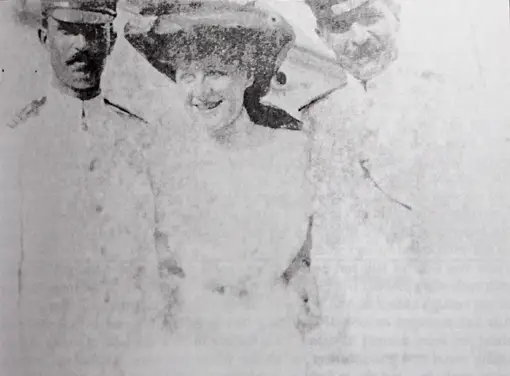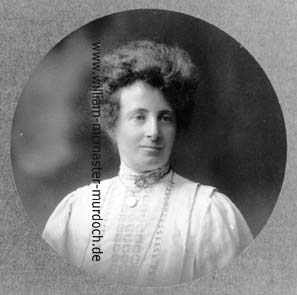 However, it seemed there was little anyone could do and Ada probably left Britain before the Dalbeattie memorial was erected and stayed for sometime in Brittany, possibly to try to overcome her anguish and to be close enough to deal with the sale of her Southampton house. The start of the First World War in 1914 made Ada leave Brittany and settle in London, where she was visited by some of her New Zealand relatives who were on leave from the fighting in France.
Elizabeth Gibbons explains: "After Titanic's loss, Ada Murdoch fled Southampton for Brittany, in early Summer, 1912; forced back to Britain by the War, she lived in London until 1918, and then returned permanently to Christchurch, New Zealand. Relatives who fought in France remembered her hospitality and kindness, and also her ineradicable bitterness and hatred for the White Star Line, a contempt intensified, according to her sister in law Margaret Murdoch, by the company's disgracious behavior to her. Ada had not wanted her husband to join the Titanic, but to remain on the Olympic. Whether her reasons were some chilling inner warning or something else more prosaic cannot now be known: she never said." (55.)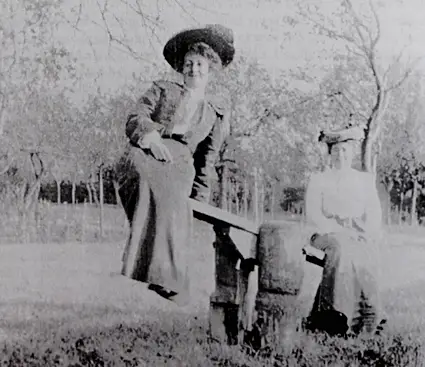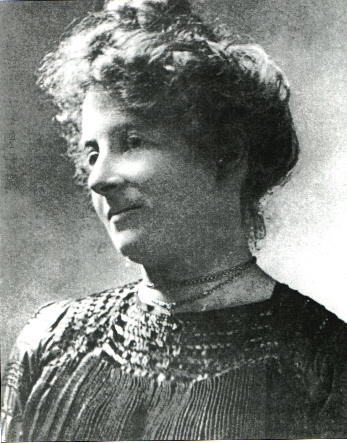 Finally, by 1917, she had returned to the Christchurch, New Zealand. The precise date is unknown, although certainly no later than 1917 as she appears in the 1917 electoral rolls. She lived quietly there with her father and unmarried sisters, her father and one sister dying in 1923, the other in 1932. She inherited Murdoch's estate, life insurance, and a small stipend from the Titanic disaster fund - this last source ceasing in 1929.
Regarding the Titanic Relief Fund, according to the Mansion House Titanic Relief Fund Booklet, of March 1913 she is listed as "C 9. Murdoch, Ada F. Widow." However, in the Titanic Memorial Fund Relief Book number 3 dated the 3rd July 1926 this was changed to "Murdoch C9. All payments to Mrs Murdoch should be withheld pending enquiries by Chairman of Committee." In the 10th February 1928 editon of the same booklet, it then added the following: "Murdoch C9. The Secretary reports correspondence with the Public Trustees Office and it was resolved to send forward a recommendation 'that all allowances to Mrs. Murdoch be continued as before.' Finally, in the 12 April 1929 edition "Case number Murdoch C9" was described as follows: "Committee were of the opinion that Mrs Murdoch should be informed that in the circumstances they did not consider they were justified in paying grant out of National Disaster Fund but if her circumstances are in the future changed the Committee would reconsider her case."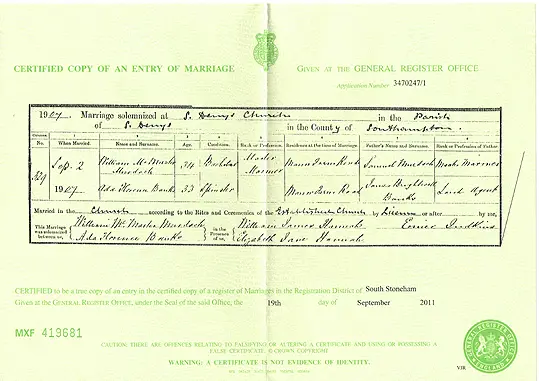 In 1939, in poor health, she went into a Christchurch nursing home and passed away on 21 April 1941, aged 65. She is buried in a family plot in Linwood Cemetary, Christchurch, New Zealand.
According to Richard Edkins "To the day of her death, Ada remained bitter at the way in which the White Star Line had ignored her as William's widow. She never married again. She said to her family that her only disappointment in the marriage was that she and William had never had any children. Her love must have been abiding and very deep."

Note: this brief biography is thanks to information collated from Richard Edkins, Inger Sheil and Susanne Störmer.