Side Menu:
Fourth Officer Boxhall
Fourth Officer Joseph Boxhall
- Death & Memorials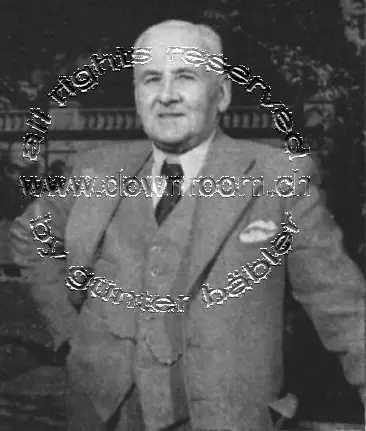 While his involvement with the making of the British film "A Night to Remember" (1958) had reinvigorated his desire to talk about his Titanic experience, Boxhall's advancing age and ill health had caused him to slow down considerably. He wrote to Joseph Carvalho in April 1961, "I am now a very old man of 77, and most of my time [is spent] reading and dozing off to sleep. I also have a very large garden but not being a gardener I just cannot concentrate, therefore I am lazy where a garden is concerned."
Boxhall's health deteriorated sharply in the mid 1960s, leading to his eventual hospitalization in Christchurch Hospital in 1967. He died on April 25th, 1967; aged 83 - the last of the Titanic's surviving deck officers to pass away. He was cremated on Friday the 28th of April 1967 and his wishes were to have his "ashes scattered in the Atlantic at position Lat. 41'0' 16" north and Long 50'0' 14", which is roughly where the Titanic sank", according to his calculations on that fateful night.
According to the Detroit Free Press, "on June 12th, 1967, the Cunard Liner Scotia paused at sea, the cremated remains of Commander J G Boxhall were scattered on the waves during a brief ceremony" ("Titanic: Why Did It Go Down?" - Detroit Free Press (Detroit, Michigan) · 20 Jul 1969) however as yet a Cunard Liner by the name of Scotia has not been identified.
Titanic author Inger Sheil adds: "Although not listed as a cause of death, he was suffering from what his family believes was alzheimers or senility and was experiencing financial difficulties. This is particularly cruel considering the extraordinarily fine mind the man had." (Encyclopedia Titanica)
Southern Evening Echo
Thursday 27th April 1967

Commander Boxhall who lived at Winston Court, Stour Road, Bournemouth leaves a widow and will be cremated at Bournemouth Crematorium tomorrow. His ashes were scattered in the Atlantic at position Lat. 41' 16" north and Long 50' 14", which is roughly where the Titanic sank.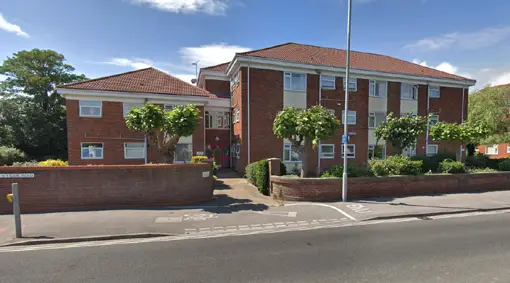 CERTIFIED COPY OF AN ENTRY OF DEATH  GENERAL REGISTER OFFICE  REGISTRATION DISTRICT OF CHRISTCHURCH  SUBDISTRICT OF CHRISTCHURCH RINGMOOD  COUNTY OF HAMPSHIRE
NAME OF DECEASED:

Joseph Groves Boxhall

DATE OF DEATH:

April 25, 1967

PLACE OF DEATH: 

Christchurch Hospital Christchurch

SEX: 

Male

AGE: 

83 years

OCCUPATION:  

Commander Merchant Service (retired)

ADDRESS: 

of 80 Chisborn Court Christchurch

CAUSE OF DEATH:   

a) Cerebral thrombosis
(b) Arteriosclerosis
(c) Urinary infection

CERTIFIED BY: 

A. Babb, MD

INFORMANT:    

Barbara R. (Blasy?) Niece
21 Austin Avenue
Parkstone

WHEN REGISTERED:  

April 26, 1967

REGISTRAR:

C. Kraffey
Wife and Property
According to Titanic author and researcher Inger Sheil, Boxhall was "survived by his wife [Margory], and after she died those who cleared out the council home passed many personal effects on to a niece on her side of the family. She did 'the right thing' and passed those items directly concerning Joseph Boxhall on to his side of the family. The Boxhalls were a generous couple, and although they had little money in their last years they had already given many items to their families… Unfortunately, so I've been told, the council home was cleared out fairly quicky after Margory's death and there is a possibility that anything not recognised as an important personal effect may have been lost. I've never heard anything about work he might have done on his memoirs, and the sad fact is that in the last years of his life that extraordinary mind was deteriorating, but it's always possible that he had started to set down his recollections." (Inger Sheil, Encyclopedia Titanica)
Hull Plaque
In August 2006, a plaque was unveiled at Joseph Boxhall's house at 27 Westbourne Avenue, in the west of the city. Westbourn Avenue already has a number of green plaques, commemorating famous residents, including novelist Dorothy L Sayers and Thomas brothers; who produced the Carry On and Doctor film comedies.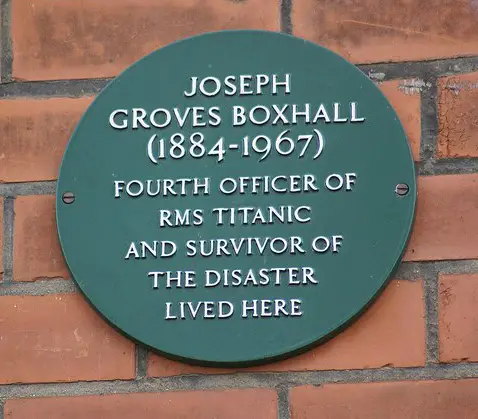 Lord Mayor of Hull, Councillor Trevor Larsen, unveiled a plaque which simply says "Joseph Groves Boxhall (1884-1967) Fourth Officer of RMS Titanic and survivor of the disaster lived here."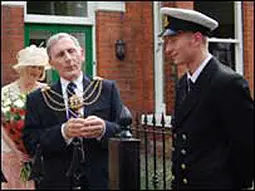 At the time the house was owned by Diane Dubois who said that watching the Oscar winning film "Titanic" in the house is a strange experience. "You're watching Leonardo DiCaprio  on your telly and you see the guy in the background firing off the distress flares and taking the co-ordinates and you're thinking that guy used to live in this house, and it does give you an eerie feeling." (BBC "Historic Highway, 07/08/2006). Diane Dubois also made a 'digital story' entitled "Safe Anchor? " about "Joseph Boxhall, Fourth Officer on board the Titanic, used to own the house which now belongs to me" because she "wanted to explore my connection with this sad episode of history." (BBC, 28 October 2014)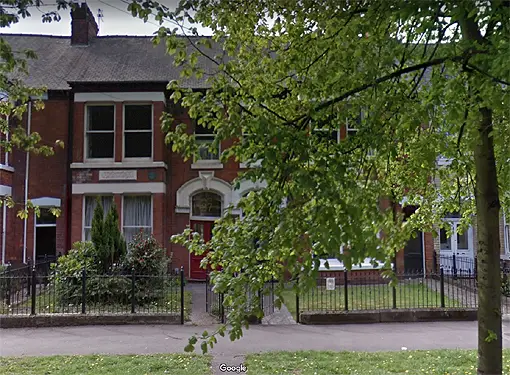 In 2012, during the 100th anniversary of the sinking, Hull's Maritime Museum opened an exhibition dedicated to the sinking of the Titanic. "The curator of the city's Maritime Museum, Robin Diaper, said the display would give people an opportunity to learn more about the event in history, without having to travel far. A range of items are on display, from a fountain pen belonging to the captain to a range of silverware which would have been used on the ship. The collection, titled Honour & Glory, will be on display until 26 August. Mr Diaper said an interview with a junior officer on the doomed ship, Hull-born Joseph Boxhall, would be available." (BBC, 5 May 2012)