Side Menu:
Fourth Officer Boxhall
Fourth Officer Joseph Boxhall
- Film Portrayals
Jack Watling - "A Night to Remember" (1958)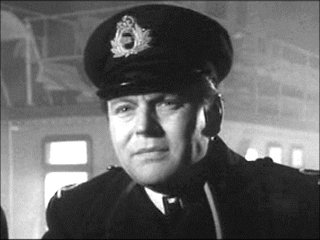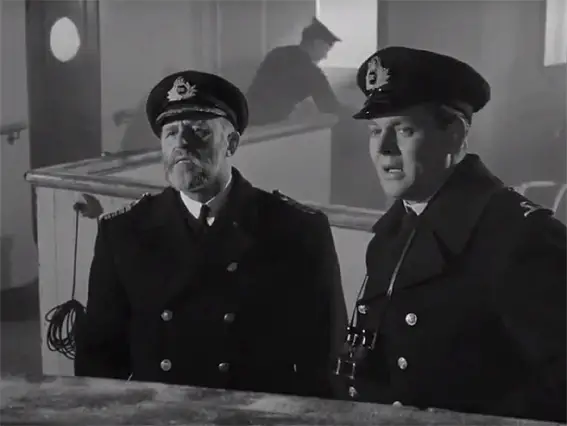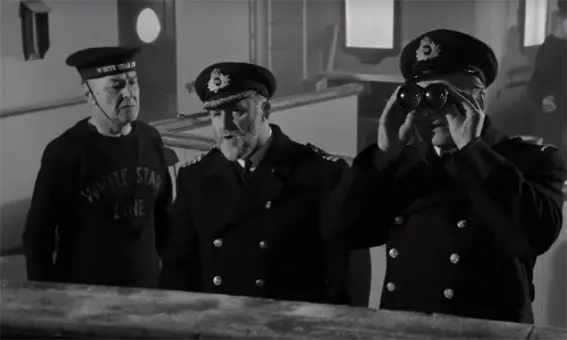 Fourth officer Boxhall was a technical consultant on the film, but the role of Boxhall is a limited one
Warren Clarke "S.O.S. Titanic" TV movie (1979)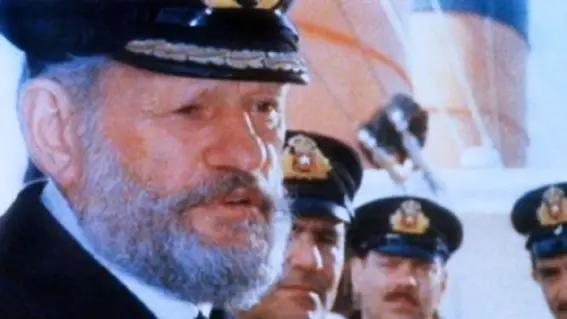 Gerard Plunkett "Titanic" TV miniseries (1996)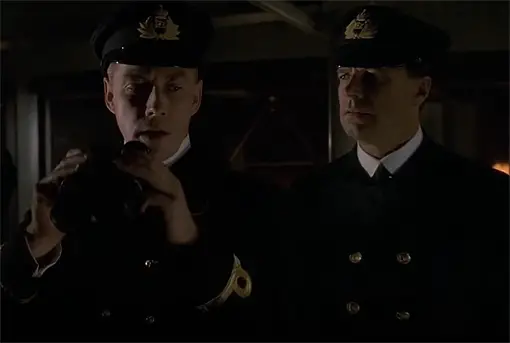 Boxhall is inaccurately portrayed as going down with the ship (due to his character being merged with that of Sixth Officer James Moody.)
Simon Crane "Titanic" (1997)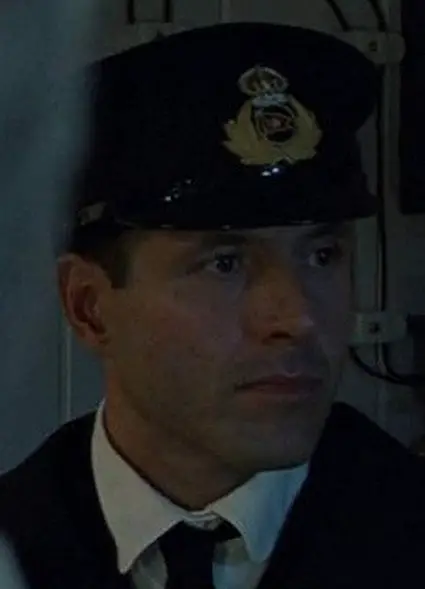 Simon Crane (born 1960) is a British stuntman, stunt coordinator, second unit director and film director. He was the stunt coordinator for the 1997 "Titanic" and also played the role of Fourth officer Boxhall, including several lines of dialogue.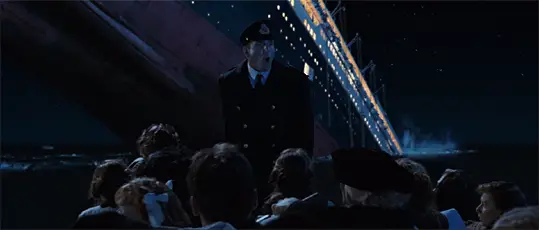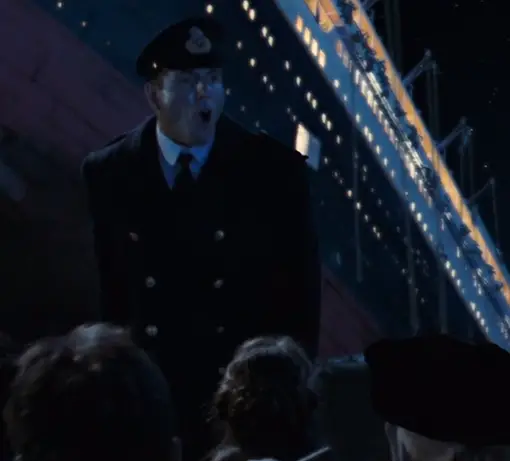 Boxhall appears in scenes such as on the bridge and being ordered by Captain Smith to put the ship's engines to a stop following the collision. He's also in charge of firing the flares and lifeboat No.2. Boxhall only has two lines which occurs in the scenes: "Right, sir!" on the bridge and "Bloody pull faster and pull!" on the lifeboat while Titanic's stern rises dangerously behind him.
Cian Barry "Titanic" TV miniseries (2012)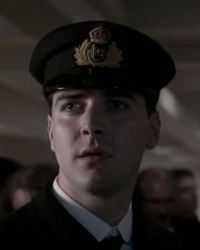 Boxhall is seen during the boarding sequence of Episode Three where he tells Peter Lubov that he is at the Second Class entrance, and that he should move to the Third Class entrance. He is on the bridge during Chief Officer Wilde and First Officer Murdoch differing viewpoints on the ships speed and during the collision with the iceberg. He then wakes up Second Officer Lightoller and tells him about the collision. During the evacuation, he doesn't allow Second Class women and children in the boats, which causes Paolo Sandrini to get into Boxhall's face about his behavior towards the other passengers. Murdoch shows up and orders Boxhall to load in Second Class passengers. He is last seen trying not to allow Grace Rushton's dog or Astor's dog into the lifeboat, but Grace ignores him and enters the boat with the dogs.